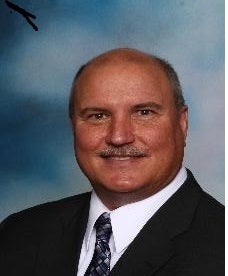 Tim Pearce
Your local West Coast Regional Manager
NMLS# 582932
Murrieta, CA
Contact Me
Tim Pearce
Your local West Coast Regional Manager
Having 21 years of experience in the reverse mortgage industry, Tim enjoys helping older Americans have the retirement they deserve. With in-laws and parents over 90, he knows the importance of assisting with retirement needs and independence. As a manager, assisting and mentoring the field team is of utmost importance to Tim, as this creates an uplifting and educational environment for both employees and customers.
More About Me
In addition to being your local agent, I enjoy:
Playing and watching sports
Car shows
Traveling
Recognitions and Certifications:
United States Marine Corp (Vietnam Veteran)
President's Club for Production w/ Wells Fargo, MetLife, and FAR
Did You Know?
Reverse mortgages are a safe and strategic solution for homeowners in or nearing retirement to live more comfortably and be better financially prepared for the future.
Pay off an existing mortgage or home equity loan
Reduce monthly expenses
Buy a home that matches your needs and dreams in retirement
53%
of households comprised of people who are age 65 are "at risk" of not having enough funds to maintain their standard of living during retirement. And using a reverse mortgage can reduce that risk.1
1 Center for Retirement Research at Boston College, The National Retirement Risk Index: An Update, by Alicia H. Munnell, Anthony Webb, and Francesca Golub-Sass, October 2012.
Reverse Mortgage Calculator
Enter your information below to see your personal calculation.
Enter your information to see your personal calculation.
You may qualify for even more.
Speak to a licensed specialist to better understand your options at (844) 977-0131
Zip Code
Age
Remaining Mortgage Balance
$.00
Download Your Reverse Mortgage Toolkit
Learn how your home equity can help you get to work on the goals and dreams that matter most. Enter your email address below for instant access.
What our borrowers are saying
Since our first reverse mortgage with Tim Pearce, we have refinanced two more times with FINANCE OF AMERICA and, without a doubt, Tim Pearce has proved to be even more valuable as a seasoned finance manager. What separates Tim Pearce from the other refinance managers we interviewed is his superior knowledge the industry and his specific knowledge of how to coach applicants in acquiring the best suited reverse mortgage. My wife and I would not hesitate in giving Tim Pearce a 5 STAR RATING for being both a top rated FINANCE of AMERICA representative with years of experience and a FIRST-CLASS person.
Barry
Verified FAR Borrower
Tim Pearce was professional, knowledgeable, and pleasant to work with. Once we decided to move forward, he was there to follow up and make sure that everything went smoothly. Because of his efforts, it was a stress-free refinancing experience for us. There will be no hesitation whatsoever on you our part to recommend Tim's expertise to others.
Mr. & Mrs. Wilson
Verified FAR Borrower
Finance of America Reverse LLC borrowers have been compensated for their participation. Statements are their own.
Ready to chat?
A reverse mortgage gives you the power to unlock the equity built up in your home while you continue to live in it.

Please fill out the form below and I will get in contact with you shortly.
"*" indicates required fields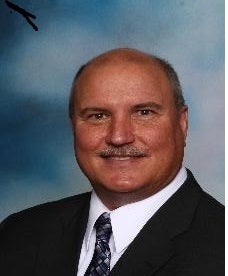 Contact Directly
Tim Pearce
West Coast Regional Manager