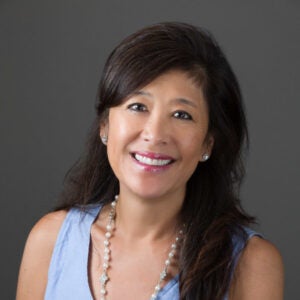 JoAnn Merrill-Drum
Your local Reverse Mortgage Advisor
NMLS# 653014
San Diego, CA
Contact Me
JoAnn Merrill-Drum
Your local Reverse Mortgage Advisor
With 36 years in the mortgage industry, JoAnn decided to venture into the world of reverse in 2022. She believes reverse mortgages could benefit many people 55+ and wants to educate and assist seniors in living a comfortable and happy retirement. JoAnn finds joy in helping people achieve their first, second, or third home, and loves building relationships with her clients and their generations to come.
More About Me
In addition to being your local agent, I enjoy:
Hiking
Painting
Cooking
Deep Sea Fishing
Traveling
Recognitions and Certifications:
President's Club Member (7 years)
Licensed Real Estate Broker
Did You Know?
Reverse mortgages are a safe and strategic solution for homeowners in or nearing retirement to live more comfortably and be better financially prepared for the future.
Pay off an existing mortgage or home equity loan
Reduce monthly expenses
Buy a home that matches your needs and dreams in retirement
53%
of households comprised of people who are age 65 are "at risk" of not having enough funds to maintain their standard of living during retirement. And using a reverse mortgage can reduce that risk.1
1 Center for Retirement Research at Boston College, The National Retirement Risk Index: An Update, by Alicia H. Munnell, Anthony Webb, and Francesca Golub-Sass, October 2012.
Reverse Mortgage Calculator
Enter your information below to see your personal calculation.
Enter your information to see your personal calculation.
You may qualify for even more.
Speak to a licensed specialist to better understand your options at (844) 977-0131
Zip Code
Age
Remaining Mortgage Balance
$.00
Download Your Reverse Mortgage Toolkit
Learn how your home equity can help you get to work on the goals and dreams that matter most. Enter your email address below for instant access.
What our borrowers are saying
I was recently referred to JoAnn through my real estate agent. Nothing but a positive experience with her and her team! Excellent service all the way around. We were on a super tight schedule and she came through with flying colors. Can't praise her and her team enough! I have already recommended her to several people. Thank you again.
Rhett
Verified FAR Borrower
If you're looking for a genuine, reliable, and knowledgeable person to fund your loan JoAnn is the person for you. We were first time home buyers who didn't even know where to begin with the process of purchasing a home. JoAnn, was able to walk us through the process in a vocabulary that we could understand and process that made us feel more comfortable about moving forward. From everyone telling us that we need to debt free and pay off all of our credit cards before starting the process was wrong and JoAnn was able to articulate to us and get us in the right direction what worked best for us so we wouldn't be House poor. Her communication was top notch, I didn't have to reach out to her for any information she was on top of it, and she was always available when we had questions about something. I would highly recommend JoAnn, and we will be using her for the future and will be referring to family and friends!
Clayton
Verified FAR Borrower
Finance of America Reverse LLC borrowers have been compensated for their participation. Statements are their own.
Ready to chat?
A reverse mortgage gives you the power to unlock the equity built up in your home while you continue to live in it.

Please fill out the form below and I will get in contact with you shortly.
"*" indicates required fields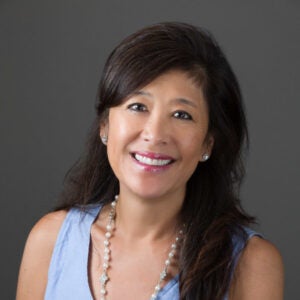 Contact Directly
JoAnn Merrill-Drum
Reverse Mortgage Advisor