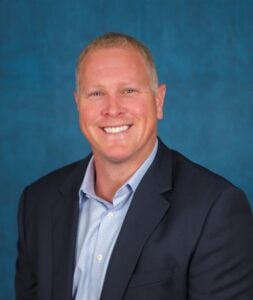 Doug Ziegler, CSA
Your local Reverse Mortgage Advisor
NMLS# 133651
Philadelphia, PA
Contact Me
Doug Ziegler, CSA
Your local Reverse Mortgage Advisor
With 17 years of experience in the reverse mortgage industry, Doug began his journey as a loan officer and has since assisted thousands of seniors in creating sustainable solutions to live their best retirement. He is a lifetime resident of the Philadelphia area and enjoys spending time with his wife, children, and dogs. In his leisure time, Doug also engages in whitewater kayaking and is a part-time river guide.
More About Me
In addition to being your local agent, I enjoy:
Golf
Fishing
Swimming
Gardening
Recognitions and Certifications:
Member of Jaycees Chapter
Certified Senior Advisor
Did You Know?
Reverse mortgages are a safe and strategic solution for homeowners in or nearing retirement to live more comfortably and be better financially prepared for the future.
Pay off an existing mortgage or home equity loan
Reduce monthly expenses
Buy a home that matches your needs and dreams in retirement
53%
of households comprised of people who are age 65 are "at risk" of not having enough funds to maintain their standard of living during retirement. And using a reverse mortgage can reduce that risk.1
1 Center for Retirement Research at Boston College, The National Retirement Risk Index: An Update, by Alicia H. Munnell, Anthony Webb, and Francesca Golub-Sass, October 2012.
Reverse Mortgage Calculator
Enter your information below to see your personal calculation.
Zip Code
Age
Remaining Mortgage Balance
$.00
Download Your Reverse Mortgage Toolkit
Learn how your home equity can help you get to work on the goals and dreams that matter most. Enter your email address below for instant access.
What our borrowers are saying
Our wealth manager introduced us to Doug Ziegler. At first we were skeptical about getting a reverse mortgage because we thought it was only for people who were struggling financially. Through several meetings with Doug and our CFP, we learned how we could use a HECM as part of an overall financial plan and keep us protected financially. We've had the reverse mortgage for 8 years now and it's allowed us to live comfortably and we couldn't be happier!
Dave & Edith
Verified FAR Borrower
I was so overwhelmed when learning about reverse mortgages. Not only did Doug take the time to explain every detail of the loan, he also took the time to get to know me as a person and structured the loan to best suit my current and future needs. I happily recommend speaking with Mr. Ziegler if you are considering a reverse mortgage.
June
Verified FAR Borrower
Finance of America Reverse LLC borrowers have been compensated for their participation. Statements are their own.
Ready to chat?
A reverse mortgage gives you the power to unlock the equity built up in your home while you continue to live in it.

Please fill out the form below and I will get in contact with you shortly.
"*" indicates required fields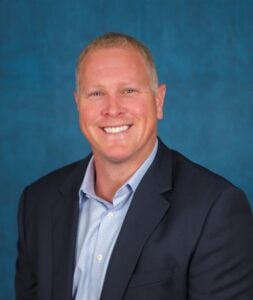 Contact Directly
Doug Ziegler, CSA
Reverse Mortgage Advisor